Numerology
Like astrology, numerology aims to gather information on personality structures and shed light on options for further development.
Numerology can highlight an individualís positive and negative characteristics and provide insights into habits best avoided if certain problems are to be alleviated.
Numerology is a method that brings together the microcosm and the macrocosm. In order to create a numeroscope, we need a personís date of birth and full name. The resulting numbers are reduced to their lowest common denominator and then evaluated in accordance with the planets in our solar system.
Numerology can also be used to deduce general mental and physical states of health and to highlight typical ailments suffered by individual numerological types.
Energetic weaknesses can be resolved using colors, healing stones and gemstones, fasting, and via the application of spiritual disciplines.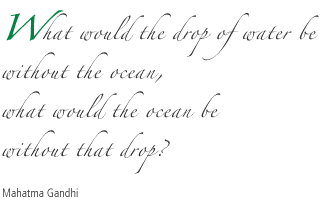 ---